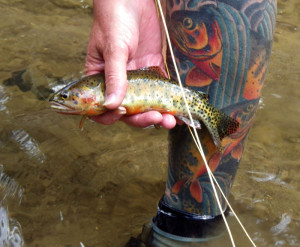 LET IT FLY is Pagosa Country's premier destination fly fishing retailer.  We carry all the big names in the business like Simms, Umpqua, Sage, Redington, Lamson and Bauer just to name a few.
LET IT FLY is a full service fly shop located in downtown Pagosa Springs Colorado. We are privately owned and operated, and we pride ourselves in customer service to the extreme.  At LET IT FLY, we pride ourselves in working with anglers of all levels.  From Beginner to Expert, Mark "Pops" Miller's inviting personality creates an atmosphere where you don't have to feel like the know it all.  Pops is a dedicated angler and fly tyer. He enjoys helping others see the true beauty of fly fishing.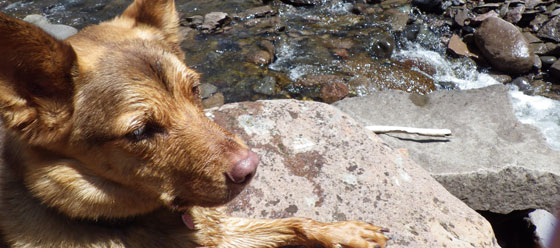 In addition to selling everything needed for fly fishing, LET IT FLY also offers years of local knowledge on where to go to find the fish and the best fly for the conditions. LET IT FLY has been serving the Pagosa Springs community and the surrounding area since 1997. In that time, LET IT FLY has established themselves as the go-to source for all your fly fishing needs.
So whether you are looking for that new rod and reel, a pair of boots and waders, some local insight on where to fish and how to get there, LET IT FLY is here to meet your needs.